Bringing quality into the 21st century
Bringing quality into the 21st century
May 25 2018 1:05 PM
print signs films installation industry news
You just got home from a long, hard day. But as you approach your doorstep, you get an unexpected surprise, a package has arrived early! You rush inside, cut the tape to see what you've waited so patiently for: a new item with your unique logo on it. Maybe it's a new decal for your waste company. Maybe it's promotional signage for your shop windows, or even a vehicle vinyl kit to apply to the side of your work van. That moment when your eyes widen and your smile grows is what our team at Roeda is all about. In order to continue to keep pace with the ever changing graphic world, we knew we needed to continue updating and innovating our company and ourselves.
---

Life today moves pretty fast, and we understand simpler means easier. We want to embrace this concept, so we paired with our friends at Sawdust Creative Agency to work towards a new goal. Make our various companies relevant, simpler and combined under one umbrella company; Roeda. You may not be aware, but we have been know under several monikers, including Roeda Signs, Roeda Signs & ScreenTech Imaging and just ScreenTech Imaging. Each name had its own life and direction, but we felt we weren't a unified company. Through a rebranding (and reimagining of our ideas and missions) we combined all parts of Roeda into one, solid company. Moving forward, we are identifying as Roeda, creator of Signs, Print and Film. The update doesn't mean we're officially a different company, but a company working together to provide you the best services and product available.
---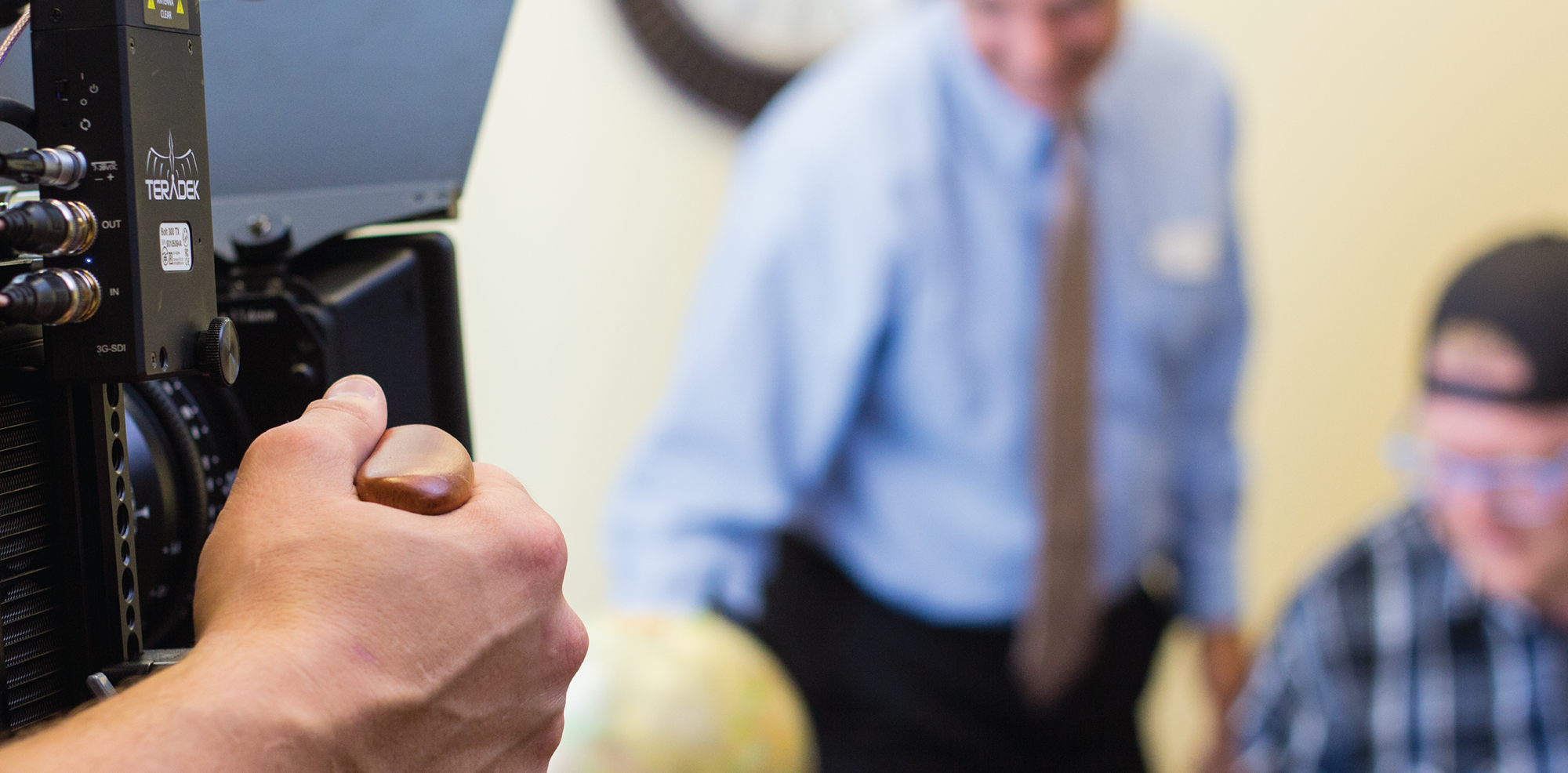 While updating with the changing times, we decided to take our methods of graphic creation even farther and added our new Film division. This includes anything from commercials to interviews. This division is helping us update all of our methods, and do more for our customers. Our hope is not to help you with JUST signs, print or film, but to help you on each and every level of getting you recognized in today's fast-paced economy.
---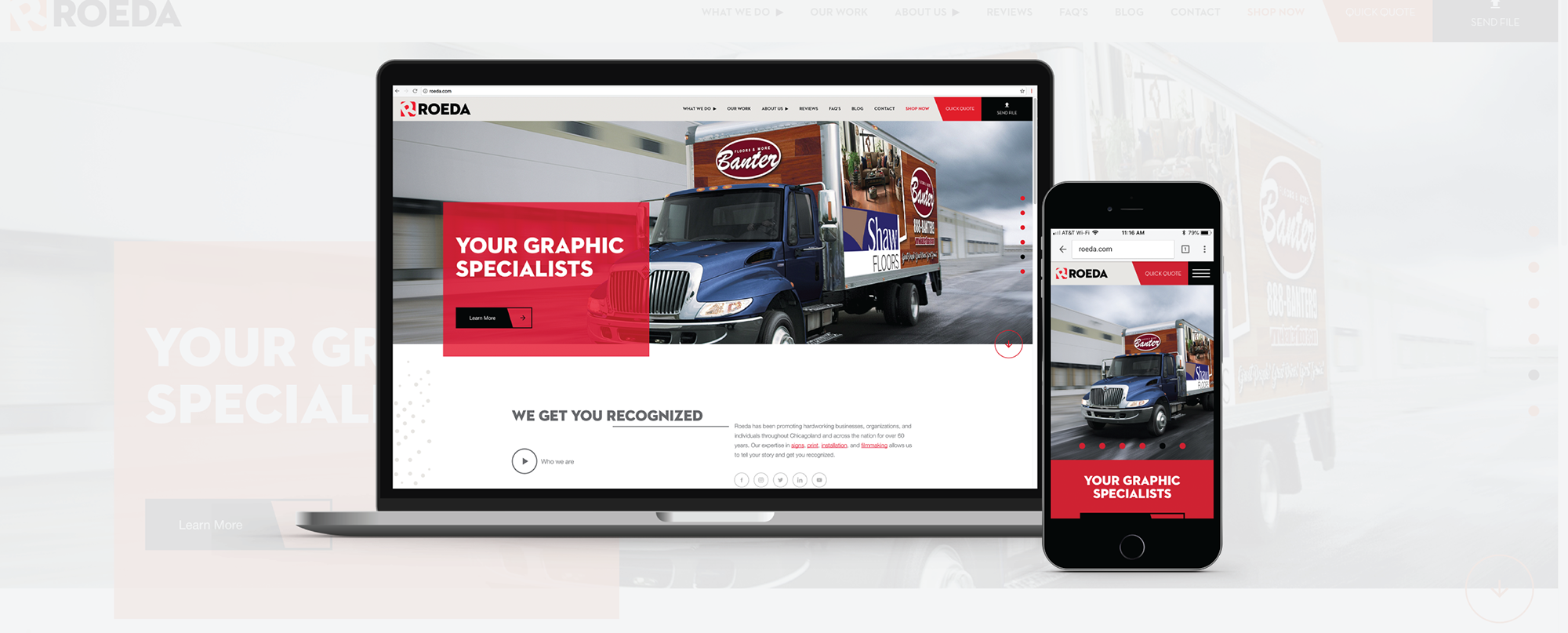 The final step in this process was to offer an updated, easy-to-use website. Roeda.com has all the information you could ask for regarding our services and team. We also provide examples, reviews from other customers and anything else you may be looking for. Our new addition of an "upload file" button makes getting your artwork to us easy and quick, regardless of file size or amount. Easy links to our webstores help you find what you're looking for even faster. In short, with new times comes a new Roeda. And one thing about our refurbished company is for sure:
We Get You Recognized.